Each member of the IVGA team strives to do all that we can do to support our providers so they can focus on high-quality patient-centered care. We recognize that all of our patients are unique and it is our goal to provide each and every patient in our practice with a friendly and compassionate experience. Our experienced and talented team is pleased to welcome you and we look forward to caring for you.
Leadership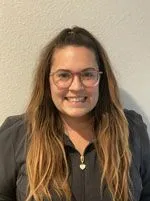 Nicole - Practice Administrator Ext. 1124
Nicole serves as IVGA's Practice Administrator. As the administrator Nicole oversee's business operations, billing, patient relations and more. Nicole is committed to ensuring that each IVGA patient has a positive experience. Nicole grew up just south of Ventura in Burbank, CA., she earned her Bachelor of Science degree from California State University Monterey Bay and her Masters in Healthcare Informatics from National University. Her professional career includes over a decade of healthcare experience. Nicole brings a unique perspective to administration, Nicole believes it is important to lead by example and openly welcome a collaborative effort from colleagues. Collaboration helps improve operations, and make mindful and efficient changes. When not improving office workflows, Nicole enjoys glamping with her husband, two daughters and dopey Golden Retriever.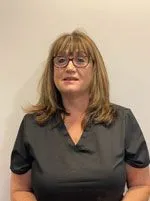 Dawn - Office Manager Ext. 1105
Dawn is IVGA's Office Manager. Dawn is a Ventura native and brings over 35 years of experience with Island View Gastro Assoc. As Office Manager Dawn is responsible for overall coordination of a broad range of services and resources that allow our organization to operate efficiently and continue to deliver competent, compassionate and high quality patient care. Dawn started at her parents doctors office before she started with IVGA. She says she has continued to work with IVGA the past 35 years because she loved working for a great group of providers and staff. Outside the office Dawn loves spending time with her family and fury friends, she especially love cooking and camping.
The Team

Medical Assistants
Our wonderful group of Medical Assistants wear multiple hats. Often referred to as MA's they are responsible for both clinical and clerical aspects of your visit. Most importantly our MA's want to be sure our patients feel comfortable and relaxed before, during and after their appointment. Many times your doctor's MA's are the best person to talk to when you have questions or concerns. If your MA can't meet your needs your MA will reach out to your Doctor ASAP.
Billing Department
IVGA's billing department collects, sorts and tracks billing data. We understand medical billing and insurance can be complicated. Our billing specialists are here to answer your questions and work through any concerns or issues you may have. Many of our billers have been with IVGA for over 15 years making them familiar with our entire practice.
Front Office and other supporting staff
Our priority is providing patients with excellent service. Our staff's goal is to ensure the appointment process runs smoothly from the very beginning. The pandemic has changed things everywhere. Our office is no different, over the past 3 years IVGA front office staff has worked hard to implement new technology to make preparing for your visit easier. We know there have been bumps in the road but out staff has worked tirelessly to make your visit to IVGA as effortless as possible.